The Power of Como

Know your customers. Personalize their experience. Grow visits and spend.
Data-Driven Customer Engagement Tools that Increase Sales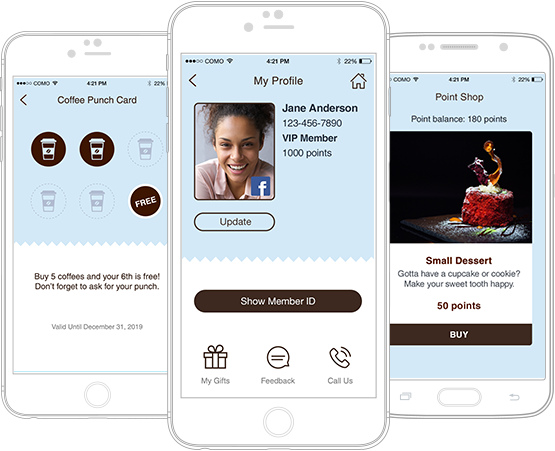 PERSONALIZED LOYALTY PROGRAMS
Delight customers with highly targeted messages and incentives based on preferences, profile, and purchase history.
Keep track of all your customers and know their every move—then motivate them to come back and spend more.
Centralized for all your locations
Registration via app, POS, or control panel
Filter customers by any attribute or action
Create and target customer segments
Combine all your databases in one place
Set automations for any action, any time
ACTIONABLE DATA
Get the real-time data and insights you need to boost repeat purchase, increase spend, and make smarter business decisions. With Como Sense, you're in control. You have the BI at your fingertips to know your customers' behavior and turn that knowledge into sales.
Target customers with surgical precision
Detailed reports down to the cart item
Profile your customers and segments
Data wizard for instant answers
Make changes based on real-time analytics
Analyze trends to find growth opportunities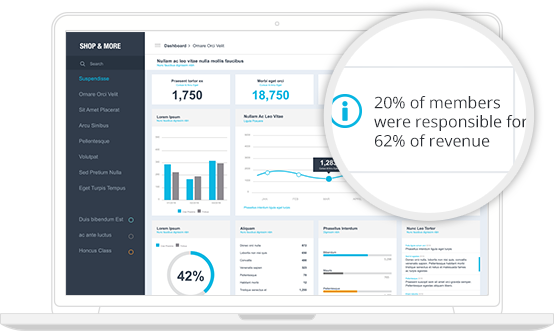 OMNICHANNEL COMMUNICATION
Deliver a relevant, unified customer experience across all touchpoints, whether in store, on your website, or via your mobile app.
Engage customers where they live—on their phones, with richly interconnected channels for reaching out and hearing back from them, too.
SMS, push, and pop-up messages
Personalization and geotargeting
Customer feedback and surveys
Facebook sharing and link to your page
Email integration
MARKETING AUTOMATION
Set up automated, tailored campaigns based on specific business goals to grow sales, promote new products, win back customers, and keep them coming back. We're here to guide you on maximizing Como Sense for your business. Your success is our goal, and we are committed to getting you there.
Dedicated success manager
Expert marketing and business advice
Campaign tips and best practices
Customized reports and insights
Marketing and success materials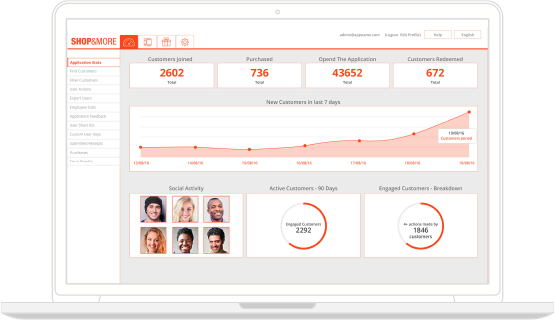 DIGITAL COMMERCE
Speed up checkout and enhance the customer experience with a variety of ways to browse, order, and pay directly from your app or website. Como Sense integrates with your POS to create a seamless solution where your entire system works together: customer management, loyalty, and all your online services.
POS integration for a full data picture
Use beacons with automations
Ecommerce capability
Ordering service
Any other third-party systems
Wide variety of payment methods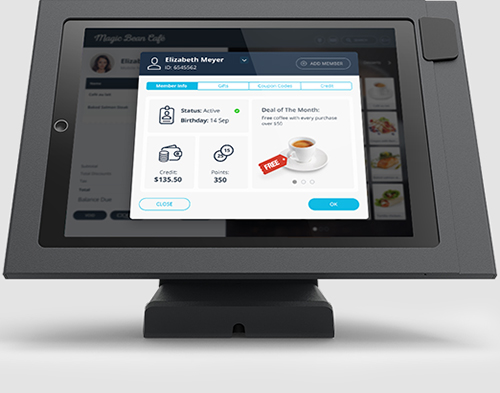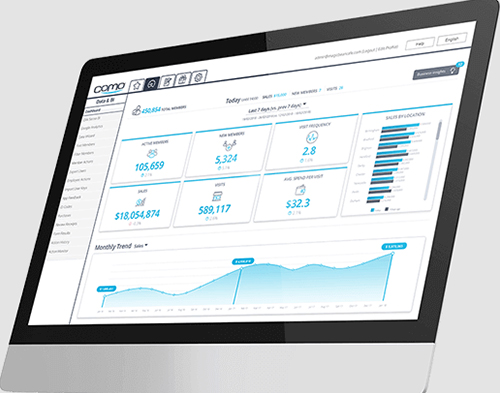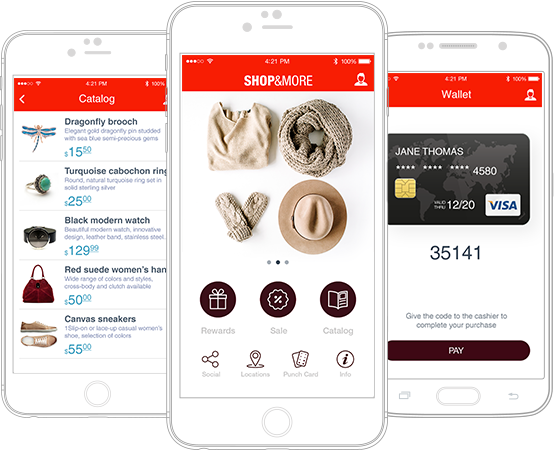 BRANDED MOBILE APP
With mobile payments, ordering, push notifications, and more, your customized and branded app is the most effective way to engage with customers wherever they are.
Your customized app reflects your unique business and displays your most important info. It's your most valuable line of communication to your customers.
Showcase your product catalog or menu
Multi-location info and navigation
Prime real estate for personalized offers
Wallet: variety of mobile payments
Digital rewards in customers' pocket
Easy to manage with your control panel